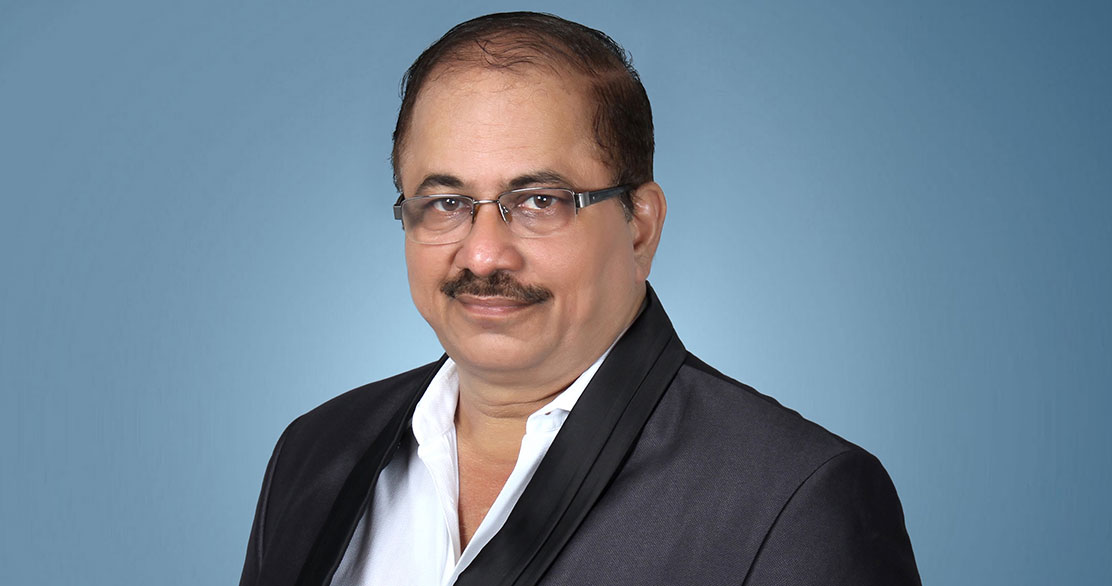 Our Director's Story
The Journey of Mr. R.V. Shetty, who joined the food industry, unaware of what legacy he's going to create.
Shifting to the city of dreams from his hometown Udupi, Karnataka, he got a job at one of Mumbai's regular canteen. He put heart and soul into his daily work, which was the usual waiter's work, but his sanctification soon got him a promotion. He spent his day at the canteen, served smile with the food, and trained himself at night school.
While Hindi not being his primary language gave him quite a few impediments in bonus, his work efficiency, and spirit of never giving up continued to pave a path for his accomplishment. After becoming a manager, he soon became a sub-contractor.
...
He waved his college-era over his uprising career. With adequate acquaintance, he began to explore various horizons. From running a few corporate canteens locally to going Gujarat to widen his gaze and learn about the Industrial restaurant, he came a long way. Geetha, the brand is profoundly cherished for its strict hygiene measures and delicious food across India. It has an existence rooted way back in 1975.
Going to Surat, Gujarat, and getting an industrial canteen project from Reliance in the mid-'90s was a significant accomplishment. Then he got an order from Sardar Vallabh Bhai National institute in '97, followed by Rama News Prints and Papers in '98 and Atul Industries in 2000, and the list goes on.
But this was just the tip of an iceberg. Mr. R.V. Shetty and his staff worked tirelessly to produce the most hygienic food filled with flavours and nutrition for everyone, and that got him even more Industrial Canteen orders.
Time flies and after a few prosperous years, we made our debut as one of the most elegant restaurants under the name Geetha at Bhatar by 2007. What people were enjoying under the Industrial Catering service of Geetha now became all week-long food celebration for the entire city.
The presence of Geetha in the industry was remarkable, but it was this time only that the brand came extremely close to the people of the city they were serving from years, and people seemed to enjoy it just the same, if not even more.
There's a saying that "Behind every successful man, there's a woman," as the blooming success of our beloved restaurant created a fantastic buzz & we got approached to open a restaurant in the market, which is the heart of Surat, being a textile city. We were quick to grab the opportunity, and Mrs. R.V. Shetty took it under her management and opened our second restaurant in 2007 and gave it all the love and attention it deserves. After that, we started handling Industrial Canteen services with increased staff, and we also started our third restaurant in Vesu in 2014.
Mr. R.V. Shetty believe's in empowering his staff, so he train them such that they can use it for both work & Personal Life. He not only pay them better, but he also treat them as a big Geetha family and offer additional things that can help them in different life stages. He also take the utmost care of the brand and his kind gestures and selfless efforts always make them feel satisfied with their work.
We have many brands that we are serving since last 20-30 years. We create a benchmark through our services and quality because of which not just the management but the employee, or even new joiners at these companies, has offered us to work for them as they had the prior experience of our services at different college canteens/restaurants/companies.
Concluding, Mr. R.V. Shetty has infinite desires, just like any entrepreneur, but his dream is to keep serving "Quality food with a Smile".
Our Timeline
Established with a dream to win hearts through our services.

A stepping stone which boosted our trust and belief, when we got our first big contract of 350 meals per day from GUJARAT HEAVY CHEMICAL LTD.

Got an opportunity to serve RELIANCE INDUSTRIES, Surat, which attached our string to Surat forever.

A turning point came when ATUL LTD had put their trust in us for serving 1000+ meals per day for them.

Started institutional catering at SVNIT (Sardar Vallabhbhai National Institute of Technology), Surat for serving 3000+ students.

Started catering at RAMA NEWSPAPERS. It's been 22 impeccable years of serving 450+ meals per day and still counting.

Spreaded our wings to add a new sector of guest house management with ATUL LTD.

To serve more people, we made our debut as a restaurant named  "GEETHA REFRESHMENT" at Bhatar, Surat, followed by "GEETHA RESTAURANT" at Ringroad, Surat.

To serve tasty yet healthy food to the patients and their loved ones, we added catering services for healthcare services with HARIA L.G. ROTARY HOSPITALS VAPI followed by KD HOSPITAL(Ahmedabad) & SHALBY (entire gujarat).

We are proud to announce a grand multi-cuisine setup at Surat Airport to fulfill all your last-minute hunger needs.